The Woman's Club of York Book Club meets at 1:00 on the fourth Monday of each month, unless otherwise noted. Jan Lehman is the Chair of the Woman's Club of York Book Club.
TENTATIVE DATES AND BOOK LIST FOR 2020
September 28 meeting will be held at Olive Garden at 1 pm.  Book will be Educated: A Memoir by Tara Westover.
Other books and dates for 2020 are as follows:
October 26: Mrs. Kennedy and Me by Clint Hill
November 23: Folly Beach by Dorothea Frank
December 14: Killers of the Flower Moon by David Gramm
Meetings at 1pm at Olive Garden unless you are notified otherwise.
PLEASE RSVP to
Jan
Lehman
so reservations can be made. Jan's email is
janlehman

@aol.com

ALL MEETINGS WILL BE AT 1 P.M, LOCATIONS TO BE DETERMINED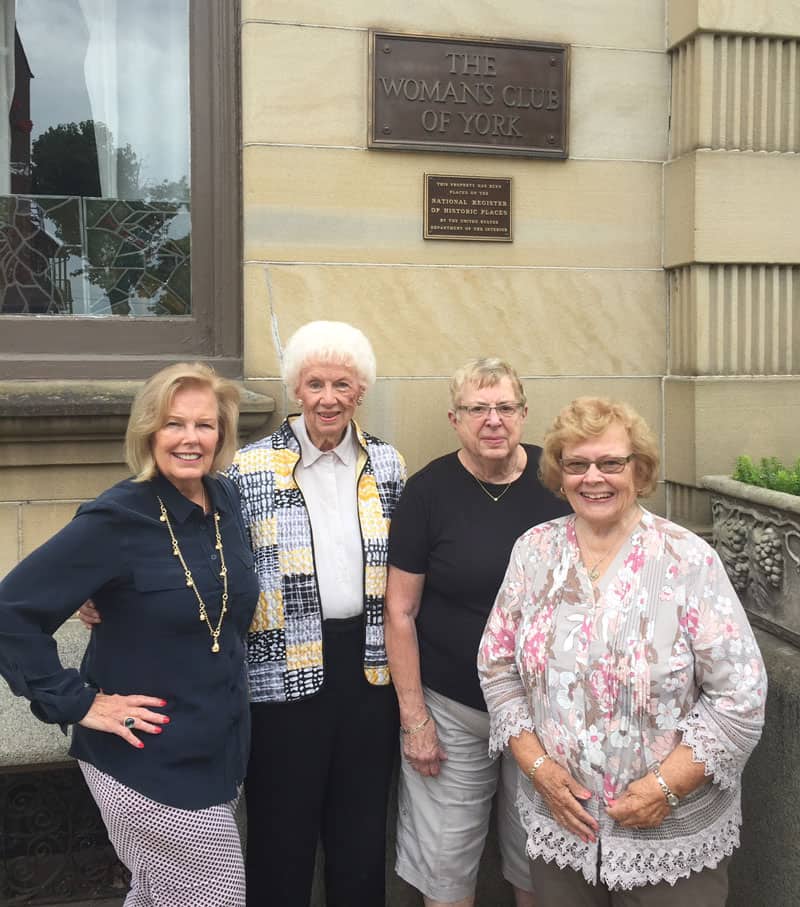 Left to right: Jan Lehman, Marian De Meester, Betsy Knaub, Jackie Harrington